KAIJANBBEAN Sauce - The Original Kick!
THE INIMITABLE TASTE OF GASTRONOMY AND CULINARY FOOD PASSION
Our story
The Servetray gastronomic brand represents a focused movement to help improve the food and drink we consume by filtering, prioritising, and utilising essential natural resources; whilst looking out for the best interest of our environment (earth and people). The food industry is moving forward, but the consequence of this is that we are relying too much on scientific approaches to accomplish this (e.g., GMOs, artificial chemicals, etc.). Science has its use, but there must be valid reasons and limits.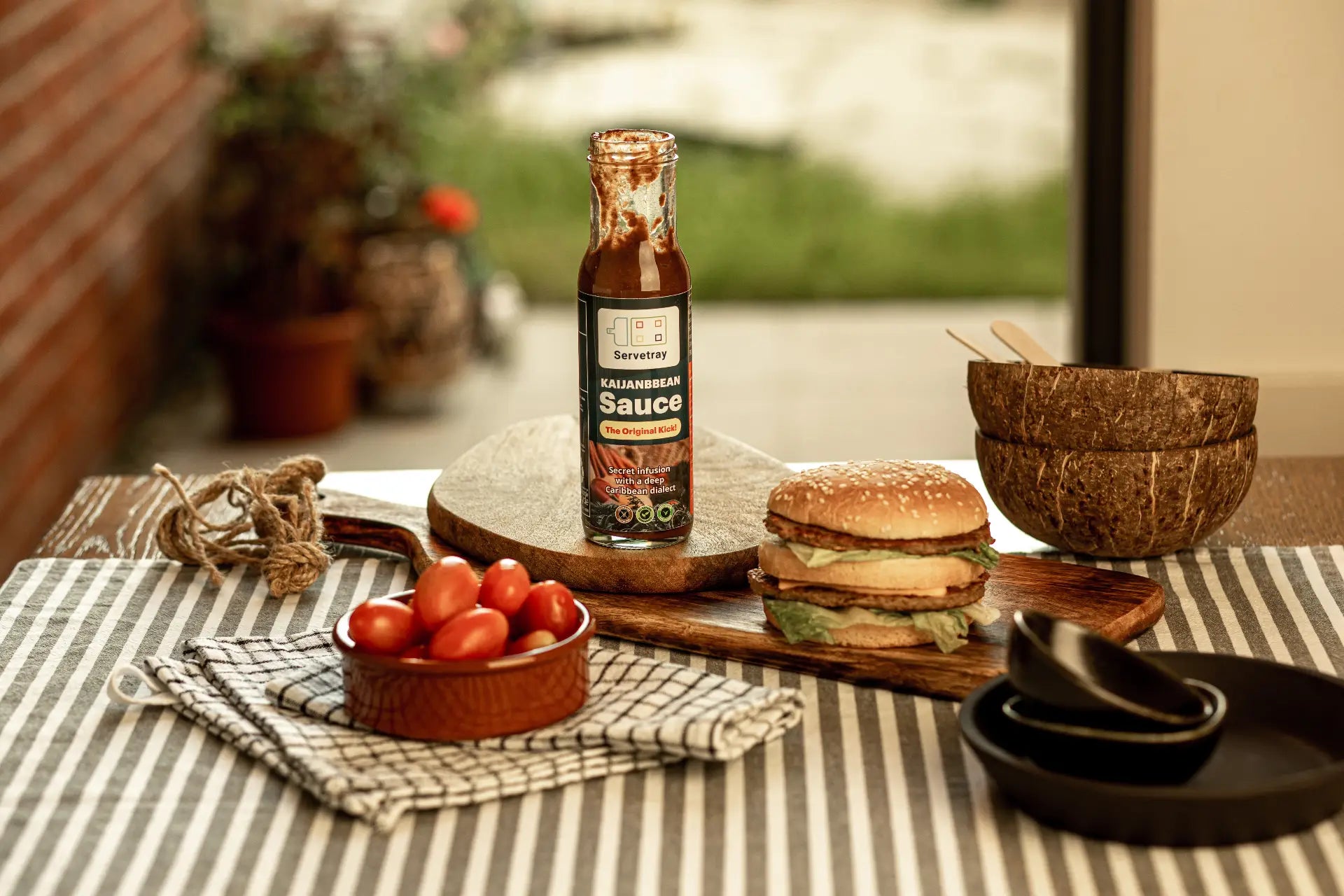 THE PRESERVATION OF FLAVOUR AUTHENTICITY
MAKING OUR PRODUCTS FROM SCRATCH!
Here at Servetray, there is an enduring value that the quality of our products and your overall experience, will be determined by what we do from the very beginning.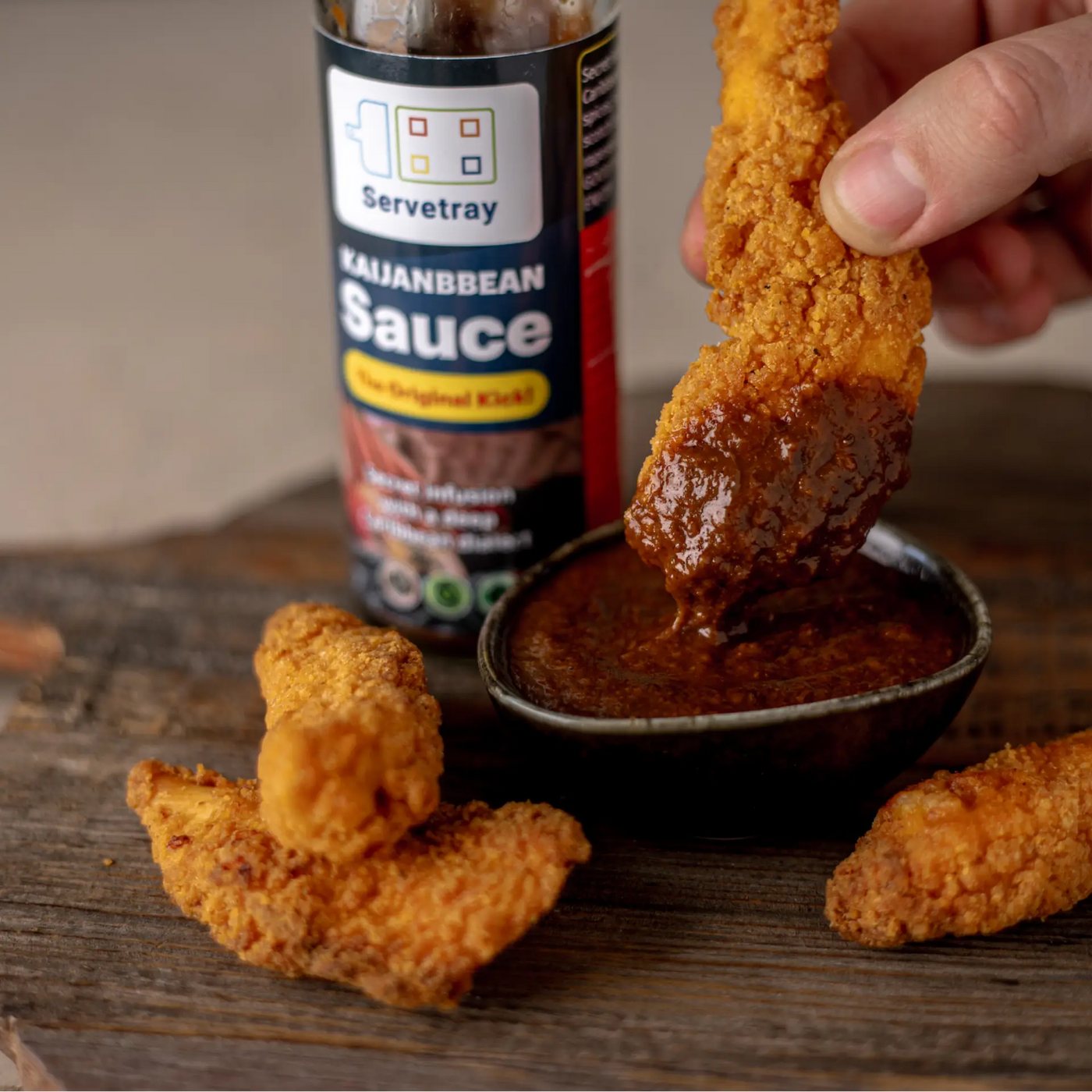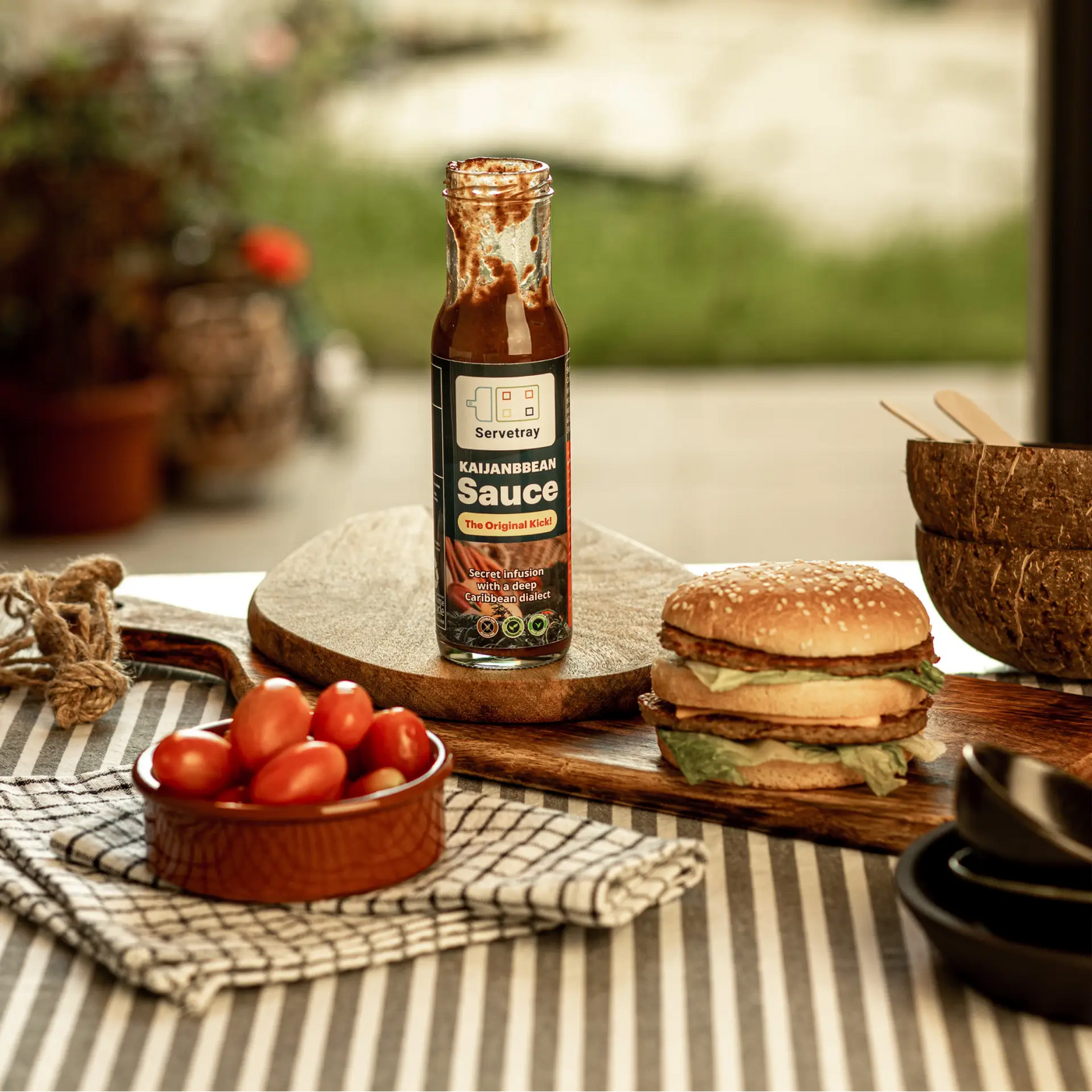 QUALITY AND NATURAL INGREDIENTS DRIVEN
We're what we eat (it's simple as that). If ingredients are not natural and of good quality, we do not use it in our recipes.
THE TRADITIONAL ARTISANAL WAY
We take a handcrafting approach in making our products, which allow us to achieve greater attention to detail and personal oversight.
FEATURED PRODUCT
Our product development process is an integral part of what we are and do as a brand. Hence, we zealously strive to create products that capture the authenticity of flavours via the selection of specific ingredients coupled with our natural food curiosity and creativity.
KAIJANBBEAN Sauce
The Original Kick! Secret infusion with a deep Caribbean dialect